How to reach Villarena
Coming from ROME, once in NAPLES look for the A3 signposted SALERNO/REGGIO CALABRIA - PENISOLA SORRENTINA and then you have to take the Highway exit Castellammare di Stabia.
Go on following the main street untill you arrive in Meta di Sorrento, just after 500 mt you will find a crossroad with a little chapel, turn on the left.
Go up hill until you find a crossroad where you have to turn on the righ following direction Amalfi-Positano.
After 3 km turn on the right taking direction Nerano-Sant'Agata. On the next crossroad turn on the right following direction Sant'Agata – Marina del Cantone.
Arrived in Sant'Agata on the first stop turn on the left. After 150 mt turn on the right and then immediately on the left following the sign Nerano (Marina del Cantone).
Following the direction to Marina del Cantone you will arrive in Nerano and just after 400 mt the Relais Villarena Parking area.
WINE & CHEESE TASTING MENU
Lunch or Dinner with 4 courses and 4 glasses of the best wines of our carefully selected Wine List (Appetizer, First course, Main Course, Dessert, Provolone del Monaco, Parmigiano, Pecorino, Caciovallo, etc.)
EURO 75,00 per person
---
WINE & CHEESE TASTING
2 glasses of Wine, Typical Salami and Cheese
(Provolone del Monaco, Parmigiano , Pecorino, Caciocavallo etc)
EURO 48,00 per person
Book this experience now!
By phone at +39 0818081779, by email at info(...)casalevillarena.it or by filling out the following reservation form
By clicking "I Agree" below, you declare that you have read, understood and accepted the Privacy Policy. If you don't agree with the above statements, the request cannot be processed
* Required Fields are in bold
I love the place where I live and the strong passion I have in my job encourage myself to spread the good products that the prolific land of Campania Region offers. Villarena Wine is the wine that I personally selected in small Campanian wineries and it's the wine bottled only for Casale Villarena. Feel free to ask me any advice on the best wine to offer or pare, I'm happy to share all my knowledge with you.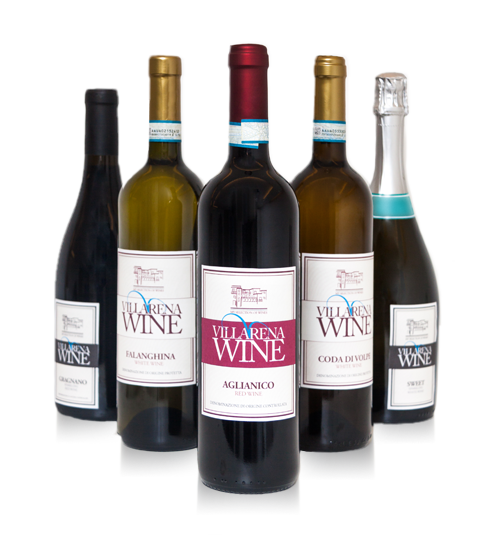 In this selection you can also find the Olive Oil scented with lemon or orange, produced all in the Casale Villarena own organic farm.
Casale Villarena is located in Massa Lubrense which is a certified "Oil City", thanks to the positive position of the olive groves very close to sea breeze.
Villarena selection includes also the orange and lemon jams, made with care in the Casale Villarena kitchen.
We use to pick them fresh in our lemon and orange groves during Spring, when we start the production of our jams.
The aspect that makes our citrus so special is covering up of the foliage to protect either the fruits and the trees from the cold and wind due to the geographical position of the Sorrento Peninsula.
In Summer our production boasts also a limited production of figs jam that I use to pare with cheese during wine and cheese tastings.
Enjoy My Selection!
Guglielmo
To purchase Casale Villarena products, contact us at info(...)casalevillarena.it